A conversational exhibition tour along art works inspired by female figures of the past and present.
Branding and marketing assets are based on the sculpture of a famous person in the history of Antwerp, Belgium. But first...



Who is Mathilde? 



In Antwerp exists only one sculpture which has been set up in dedication of a historically
prominent woman: it is a small bronze portrait of the first female mayor Mathilde Schroyens made
by sculptor Remy Cornelissen and commissioned by the department for education of the city of
Antwerp (AG Stedelijk Onderwijs).
Having disappeared out of public space in 2002, at the moment there is no single representation
of a historic female personality to be found in public space in our city. In the light of the over-representation of the historically important men in public sculptures and monuments, this raises questions about whom
we as a society choose to celebrate, whom do we choose to remember and for whom we make space in public sphere.
Ten artists developed work in a multitude of mediums for this exhibition considering these
questions around the representation of women in the institutional context, the public space and our
society in general.
After 16 years, the sculpture of Mathilde Schroyens will be on view again in the course of this exhibition.



Text by Anne-Christin Bielig, curator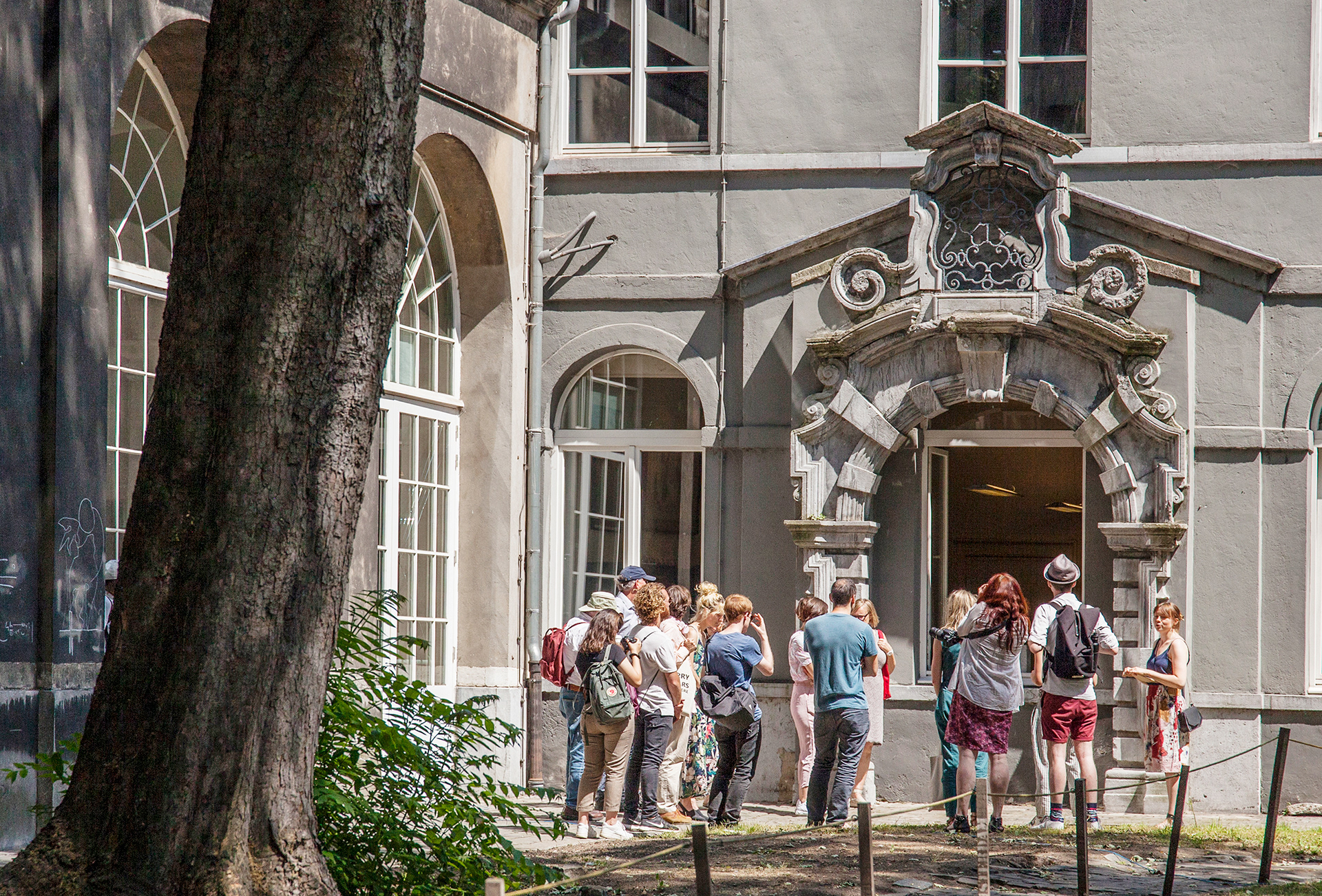 Client


Anne-Christin Bielig
Graphic Design & Art Direction


Victoria Albrecht
Concept
Anne-Christin Bielig